"Dream lofty dreams, and as you dream, so shall you become." - James Allen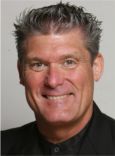 Dear Friend,

In January, 2001 when we launched our sister site, AsAManThinketh.net, we hoped to use the Internet to spread the wisdom of James Allen and others who had helped us in our journey of personal discovery and development.

After the first several weeks we realized that we hadn't dreamed nearly big enough. The response was simply tremendous! Thousands of people a week from 89 countries stopped by to pick up a free eBook of James Allen's classic, As A Man Thinketh. Many of them left comments and emails with all kinds of ideas and suggestions. Out of this feedback was born the idea of mp3 Motivators in February.

For the last ninety days we've worked feverishly to attract world-class teachers and authors, develop an adequate platform for delivery of download material, and create a site that's straightforward, easy-to-use and allows for massive growth -- this time we're dreaming much bigger :-)

We're not through attracting world-class talent -- there's more to come -- and we'll constantly be making improvements, but we're ready to share our manifested vision with you.

So I send you off into our site and know that somewhere here you'll find the information that will take you to the next level of your personal development...strengthen your communications skills...give you an alternative way to deal with the anxiety you've been living with...forever change the way you think...or help with some other area of your life.

Be sure and enter your free subscription to our mp3-zine -- a weekly, downloadable audio message from our great teachers and authors.

I hope you'll take a moment to let me know what you think and what improvements we can make that will help you get more from your visits.

Finally, it has been a humbling experience as we watched our first site take off. The other day we received an order for eBooks from a Western African country I'd never heard of, much less know where it's at. That experience, and many others, keeps reminding me of the impact each of us can have in one another's lives. We have a vision to use this site to add value to the lives of millions of our brothers and sisters from the four corners of the planet. Will you help us bring this vision to life?

Thanks for your support,

Vic Johnson